Get to know Priscilla Shin.
Founder, RegCLR, CMSAC, CATP, CCTS-I
I am Priscilla, a passionate and experienced counsellor who has worked extensively with children, adolescents, and adults. My approach is relational, relaxed, and real and I bring a warm, empathetic presence to my sessions.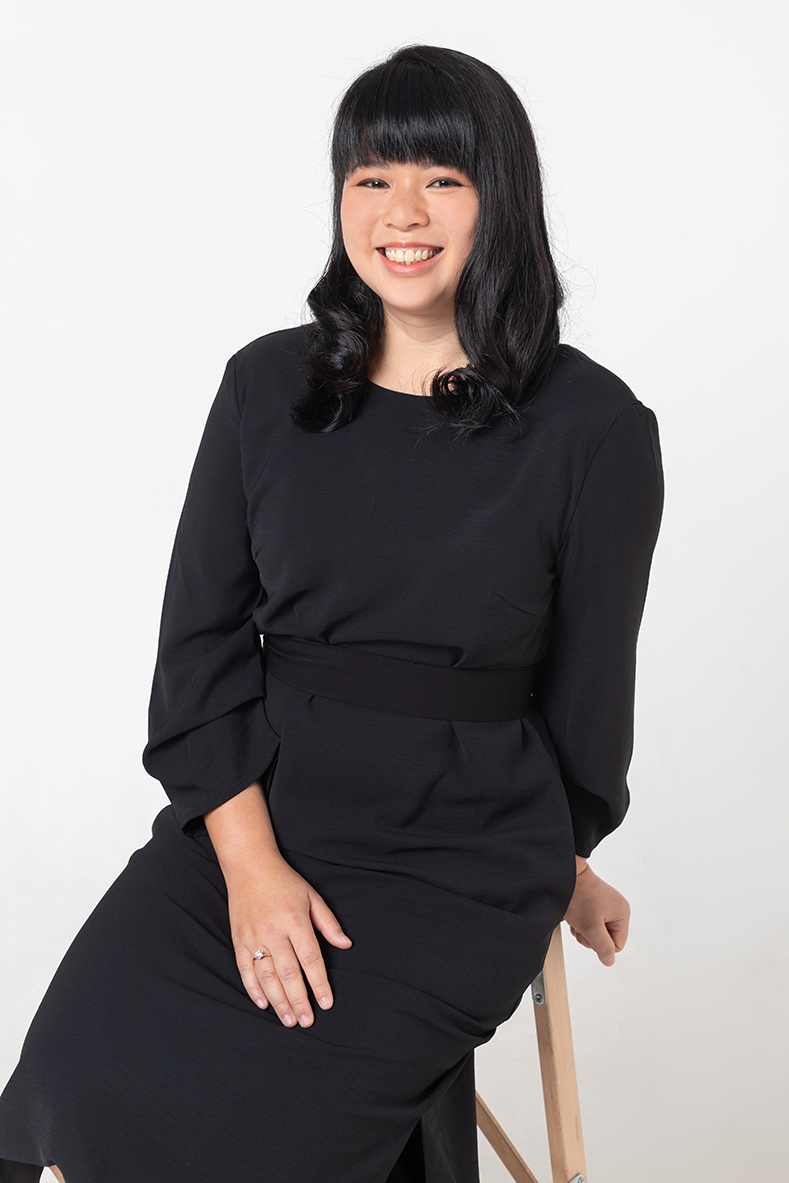 I have journeyed with clients who have sought support for emotional issues and mental health conditions since 2014.
Through therapy and support, my clients have worked through complex emotional issues and mental health conditions such as depression, anxiety, eating disorders, grief and loss, suicidal tendencies, emotional dysregulation, trauma, abuse, and fragile self-esteem. I have also helped clients to gain insight when they have felt stuck in life, or needed support to navigate through challenging events.
In my sessions, I incorporate a variety of therapeutic modalities, depending on the individual needs of each client. I am a firm believer in having a wide range of tools in my counselling toolbox, and as a result, I am constantly in learning mode.
I am a strong advocate for empowering others through education, and have presented numerous talks and workshops on topics such as suicide risk assessment and crisis management, stress management, mental health and wellness issues.
When I'm not working, you will either find me in a playground with my husband and two children, or in a corner of my home with a book in my hands.
Qualifications and Credentials
Masters degree in Counselling (Swinburne University)
Bachelors degree in Counselling (SUSS)
Advanced Certificate in Family Therapy Interventions (Swinburne University)
Registered Counsellor and Clinical Member (Singapore Association for Counselling)
Certified Child and Adolescent Trauma Professional (International Trauma Training Institute)
Certified Clinical Trauma Specialist-Individual (Trauma Institute International)
Certified Circle of Security Parenting™ (COSP) Programme Facilitator
Trained in Suicide Risk Assessment and Suicide Intervention
Recognized & Certified by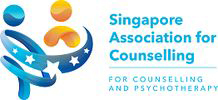 Continuing Education & Trainings
Attended
 Attachment in Clinical Practice
 Be the LIGHT: Crisis Support for Children and Youth
CBT Narrative Exposure Therapy for Trauma
Certified Clinical Trauma Specialist Training
Certified Child and Adolescent Trauma Professional Training
Circle of Security Parenting™ (COSP) programme
Coping with Grief and Loss
Cyber wellness Issues
Gestalt Play Therapy – Advance Training
Gestalt Play Therapy – Basic Training
Gestalt Play Therapy – Intermediate Training
Management of Family Violence: Introduction to Child Abuse and Child Protection
Management of Family Violence: Talking to Children and Managing
Abuse-related Disclosure
Managing Gender Issues
Multicultural Counselling Practice
Psychological First Aid
Safe Circle: Trauma-Informed Care Workshop
Suicide Intervention
Stress Management
Trauma Treatment for Children and Adolescents: Healing the Body through Play
Using LEGO In Play Therapy
Working with Students who Self-Harm
Conducted
Anger Management
Attachment From Birth – Nurturing Resilient Children
Circle of Security Program
Coping with Stress
Crisis Management in School Setting
Cyber Addiction
Introduction to Adverse Childhood Experiences
Introduction to Gestalt Play Therapy
Introduction to Psychological First Aid
Learning to Listen
Managing Anxiety
Managing Meltdowns
Managing Mood Changes
Managing Challenging Behaviours in Early Childhood
Mental Health Awareness Briefing
Mental Health & The Christian Perspective
Mental Wellness & Why It Matters
Mindfulness Workshop
Non-suicidal Self-Injury and Suicidal Ideation
Parenting Styles
Peer Support Training
Positive Self-Esteem
Preparing Your Child for Success
Singapore Sector-Specific Guide for Child Abuse
Sleep Hygiene
Social-Emotional Development in Early Childhood
Social Media and Its Impact On Mental Health
Stress and the Teenage Brain
Stress Management
Supporting Peers Over Social Media
Suicide Risk Assessment and Prevention
Transiting from Primary School to Secondary School
Understanding the Teenage World
Understanding My Child's Journey
Let's Get in Touch
We offer a 15-minute free consultation via phone call or text messaging.